Over the years, I have written over 75 columns for Printed Circuit Design and Fabrication Magazine. Many of them are posted on our web site.
The most popular column I wrote, as judged by the emails I got back from those who enjoyed it, was the one last month, "Bogatin's Top 10 Rules."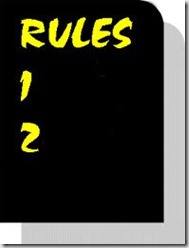 I shudder to recall that I have been working in our industry for more than 30 years, and teaching electrical design topics for almost 25 of these years. Using the definition of an expert as "one who has made all the mistakes possible," I am well on my way to becoming an expert in the field.
I have always tried to learn from my mistakes and in the interests of helping to generalize the mistakes I've made and some of the ways others can avoid making these same mistakes, I've compiled a list of rules to follow that apply not just to signal integrity, but many other design projects.
With permission, I've re-printed a copy of my PCD&F column and posted it here for download.
I hope you enjoy.