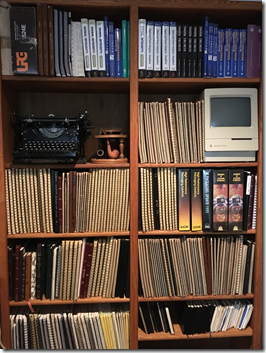 OK, I admit, I love to write. Susan says I use too many words… like 3x too many words.
That's probably why I have so many pages of publications out there. I'm trying to cut down.
Over the years, I've lost track of all the papers I've published in various magazines (the old print kind… ask your parents about what this is), and on web sites that have bitten the dust.
I've tried to pull together copies of all the blogs, columns, feature articles, chapters and books I've written, all in one place, mostly as pdfs that can be downloaded. It is an ongoing process. As I encounter more publications, I'll add them to this list.
And, I can use your help. If you come across an article I've written, please drop me a note to remind me and I will post it here.
Published in the Signal Integrity Journal
Book: Signal and Power Integrity- Simplified
Book: Signal Integrity Characterization Techniques
Published in Printed Circuit Design and Fab Magazine
PCD&F Columns